A Tribute to OpenSOC
End of an Era
Recently the Recon team had to make the tough decision to take a step back from running our larger OpenSOC CTF events. It was not an easy decision as we know how much impact this project has made on the information security industry since we ran the very first public event at DakotaCon in 2018. Since then, the project grew larger and further than we ever dreamed, eventually becoming a DEF CON Black Badge contest in 2019 (on the DC site, too!) and running at multiple incredible conferences across the US.
While we love OpenSOC as much (likely more) than the 1000s of people that have experienced it, we had to make the tough decision to postpone future events to allow our team to focus on our ever-growing Managed Detection & Response service. As many practitioners in this industry know, running a 24/7/365 SOC is hard work -- and running OpenSOC is in many ways just as hard, especially when much of that lift is carried by the same team running the production SOC for Recon.
Humble beginnings (~2018)...
We've come along way (present)...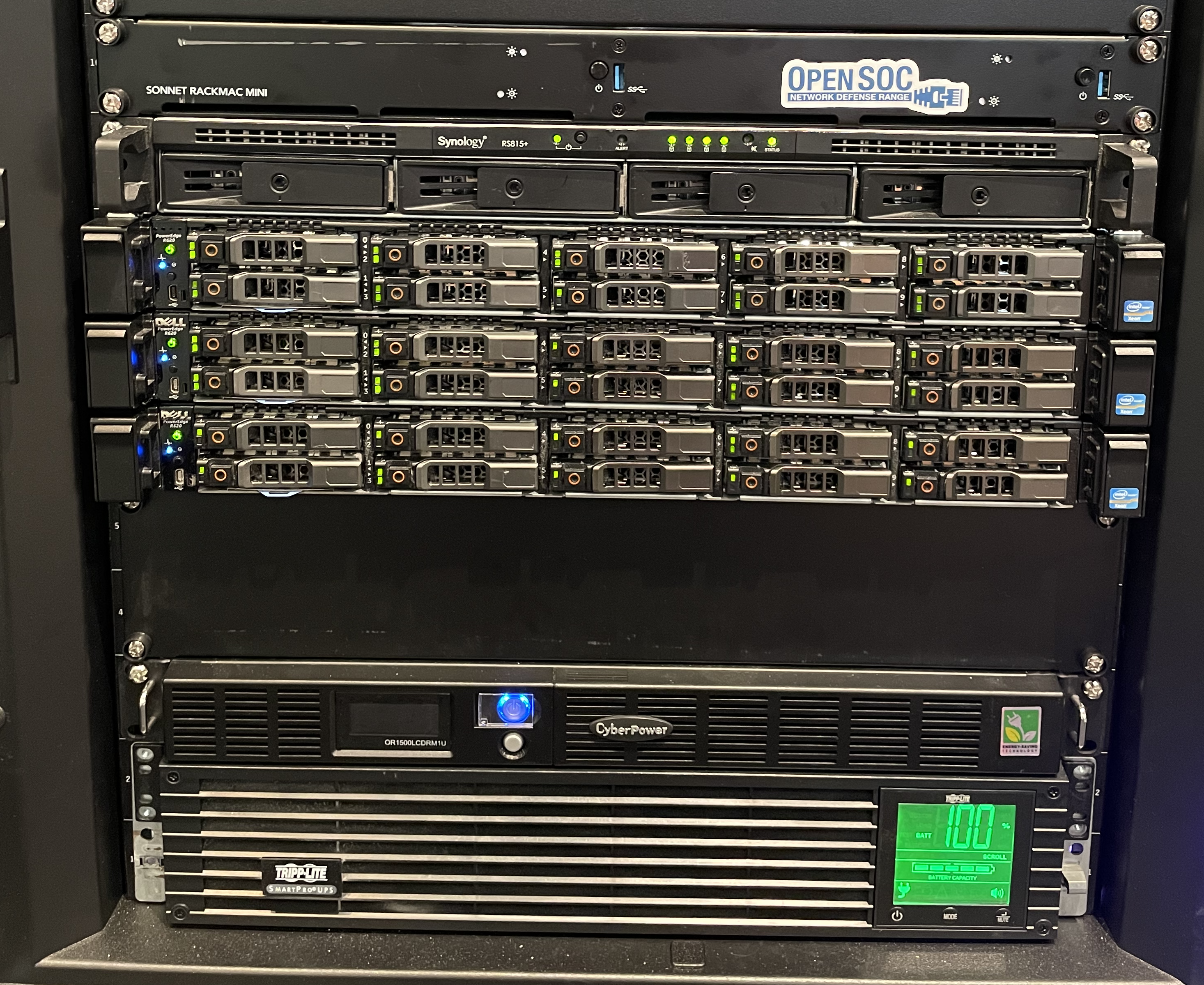 What will the future hold?
Hard to say right now... OpenSOC could return at a future date, but we have nothing projected as of right now. We do have plans to continue running smaller DFIR CTFs at DEF CON and elsewhere, but these will be very different in nature and not rely on live systems.
To our community: Thank you ❤️
We have so much love for the community that has rallied behind OpenSOC. We have watched undergrads and entry-level folks land jobs simply by winning our CTF. We receive messages on a monthly basis from folks that say OpenSOC made a massive difference in their journey into infosec. This feedback was what motivated us year after year to continue doing the hard work to make OpenSOC happen.
To our team: We could not have done this without you
The OpenSOC range was originally built and maintained by @eric_capuano & @shortxstack of Recon. Huge thanks to the entire Recon team for supporting OpenSOC year-round to prepare for large events, especially the members of our team who put in insane hours to support these events: Luke Rusten, Andrew Cook, Tim "TJ" Johnson, Watson Brown, Marcus Guevara, Michael Robertson, Ron Tran, Eric Matlock, and our amazing project manager who always kept us on track, Kelley Wilds.
We also want to thank our team of volunteers that were invaluable over the years in helping larger OpenSOC events run smoothly. It takes a village to run a live-fire CTF for up to 1000 people at a time on otherwise hostile networks.
Volunteer team:
For the true fans wanting a more nostalgic dive into the memories of OpenSOC, check out Whitney's blog post.
To see some of our favorite OpenSOC videos, check out our YouTube playlist. To remember the great tunes heard around the contest area, check out our Spotify playlist.